Off Grid Cabin Living
Early this year, we went out looking for property.  Not intending on going off grid, but then we found this lovely 10 acre piece of property and fell in love with it.
There is an old homestead with a root cellar, a garden that cries to be reclaimed and a small cabin a stones throw away from the main cabin.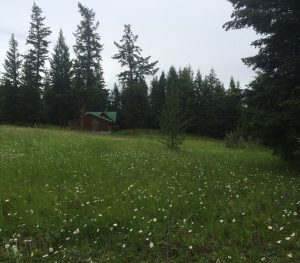 The main cabin is solid, but has an addition that was very poorly built, and has not been lived in for quite some time.
The packrats had taken over and the place really does need lots of TLC before we could think of living there.
We will try and spend the winter taking the addition down and using the building materials to construct a good wood shed and fix up the small cabin so we have a place to warm up this winter when working out there.
We will have to snowmobile in in the winter as the road out there are not maintained year round.




Scott is a carpenter and has rebuilt, renovated and built cabins in remote locations for fly-in fishing camps and others.
He has built in locations where the supplies have had to be brought in by float plane and others where he had to wait for the lake to freeze to snowmobile in the supplies, he has always wanted to find our own cabin in the woods to work on so here it is.
So as we finish the house we were building and continue to work, this will be our weekend and whenever project.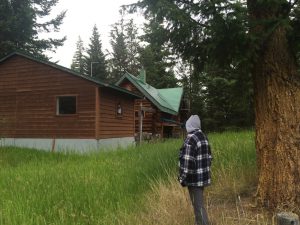 The goal is to rebuild and bring this place back by recycling and reusing building materials, and buying only what is absolutely necessary.
As you can see by the picture, when we first bought the place the small cabin had a tree that had fallen on the roof.
We have since taken that off and cut it up for firewood.
I plan on recording our progress and what we learn along the way.
I'll share with you how we will bring this place back to life, as well as sharing tips and knowledge gained along the way.