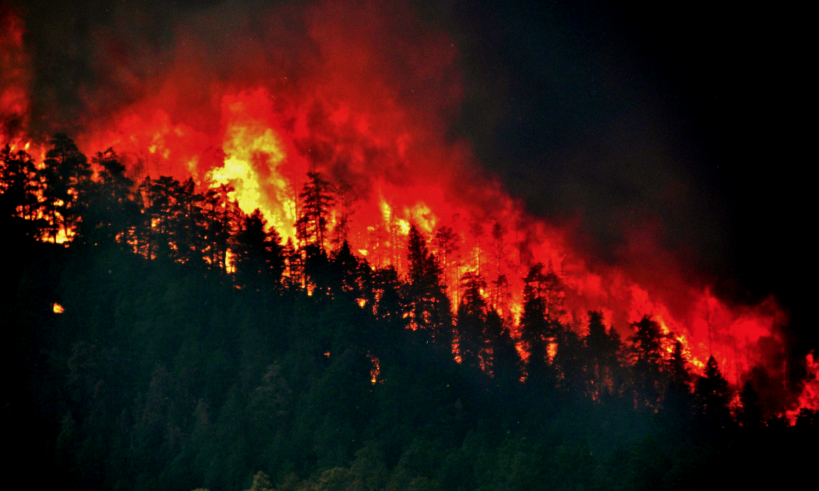 The end of June we went on holiday and returned to our area burning due to forest fires. We were unable to return home….
It's a weird feeling sitting at an airport not being able to fly home, wondering where to go and what to do. We had the clothes we packed for the trip in our backpacks, no vehicle to leave the airport because ours was miles away at an airport that was now being used as a fire center. What to do…..
Nathan was due to return to work in two days and all his tools, work clothes, boots etc. where at home. We decided to fly to family, there I could stay and Nathan could buy new work clothes and head to work hoping in a few days I would be allowed home.
It soon became apparent to us how frustrating it was to be without some of the things we left at home while on holidays.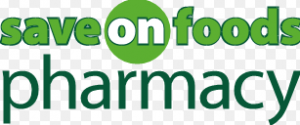 Nathan had prescriptions that needed to be refilled and Save On pharmacy was also under evacuation.
We were concerned on how this was going to affect getting his prescription refilled.
Arriving explained the situation the pharmacist was able to access the records from their main computer system.
They were so helpful and when we went back to pick up and pay for the prescription it was no charge! They had paid for it.

After this it was off to Mark's Work Wear World for work clothes.
Nathan has a discount card through work for which he received 10 percent off work clothing.
That card was at home so we asked the manager at Work Wear World if they would still give him the 10 percent off due to our circumstances and they did more than that.
They gave him 20 percent off!
It warmed our hearts to see these big companies helping us out.
Arriving at the airport just the day before to find that we could not get home, the price we paid for the short twenty minute flight to family was twice as much as it would normally be.
Even though the airlines were posting 50 percent off discounts to people affected by the fire, we did not qualify because our flight was not originating from one of two airports.
BC Ferries was also offering free ferry fares to people that were evacuated, I called about this for the way home, but was told I did not qualify because I was on evacuation alert (our principal residence) even though they would not allow me to return home.
There are evacuation centers set up all over BC, but the word is people that came to Vancouver Island to be with family are told there would be no help unless they returned to one of the evacuation centers that were set up specifically for people misplaced due to the fires.
I was okay and didn't need any help, but could not help but think of people displaced with young children or seniors and other people with limited incomes and out of work due to these fires.
It was getting really frustrating, away from home, no way getting there, not allowed there, all important papers at home, birth certificates, social insurance cards, insurance policies, etc. I would find out later how important some of those papers were.
Two days after we arrived with family Nathan got on a flight and headed out to work, he was happy to be going to work and doing something instead of sitting waiting.
So here I was…….I would wait and take the first opportunity I could getting home, fire season has just begun and I need getting there soon at least to pack some things up if things get worse.
I knew that the insurance on Nathan's truck would be expiring in a week or so, I couldn't remember the date, but remembered putting the insurance papers on the counter before leaving on holidays as a reminder to deal with it when I get home.
Now the truck is at the airport, which was surrounded by fire at one point, not sure if it survived the fires and can't get there and I know the insurance is running out soon. Nathan is at work (no phone) and the insurance papers as well as the power of attorney I have to do these things for him is sitting at home.



At this point I'm feeling really frustrated because where our home is situated it is under evacuation alert not order. I need to at least get home and get our important papers, load the car and be ready if we need to go.
So the days go by, and then I start hearing people are getting permits getting in and out of our area. The areas north and south are evacuated and road blocks are set up throughout the area, but they are now letting people in and out of our area with permits.
So after over a week, one of the neighbors is heading out to a doctor appointment and as long as
I can get to that area, I can get a ride home.
I contact the airline and get the last seat for the next day……no discount again of course, but the two
planes which are that twenty minute flight and another 50 minutes flight combined are cheaper than the flight to family earlier. Different airline this time.
Finally, things are looking up. I fly in and now for the two-hour journey home, through road blocks.
The drive was great, there was no smoke in the air, did not see any burned areas.
We got to the highway intersection to where we live and had a police escort take us through to our town.
One small section grass along the highway had been burned but that was all I saw on the drive.
Today is day two at home. The weather has been nice, no smoke. All the grass around the house and flowers are dead. My ducks look no worse for wear, thankfully the neighbors have been spoiling them with lots of greens.
I was able to renew the insurance on Nathan's truck on-line. Good thing I got here in time because it expires in 3 days and because of the fires in the area people are having trouble insuring vehicles. If it had expired, that would have been a problem.
Yesterday they lifted the evacuation order south of our little town so the roadblocks south are gone and I can get into town getting groceries and duck food.



I am still unable getting to the cabin because the road in is blocked due to the wildfires out that way. I'm keeping my fingers crossed that it will survive the fires.
North of town there are still road blocks and that is the way I need to go getting the truck, and I need it in order to go back to work.
I called yesterday to see if I could get a permit to enter the area to first pick up the truck and second to go to work. Good news is they will give me a permit getting through the road blocks to go to work……bad news, I can't get the truck because the airport is being used as the fire center and as long as it is there I can't get in.
So while I wait to go back to work, might be a time getting a list together or things to have ready in the event of an evacuation. At least have all those important papers in a place where a neighbor could come in and get them if your away.
I'll water the lawn and see if I can get it green again and be prepared as we are still on evacuation alert.
Glad to be home.