Cleaning up the Small Cabin
Sept 2019 Update
Looking back on this post now 3 years later and it seems hard to believe that's the little cabin we started out with.  How things have changed, maybe not as quick as we wanted. 
There were some hick ups along the way for sure, a wildfire and being evacuated from the property one whole summer and then work….darn work seems to get in the way sometimes, but here we were back then cleaning up the little cabin and now we are able to use it.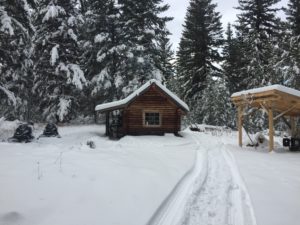 And so the project begins here is some of the progress we have made this far on our little cabin in the woods.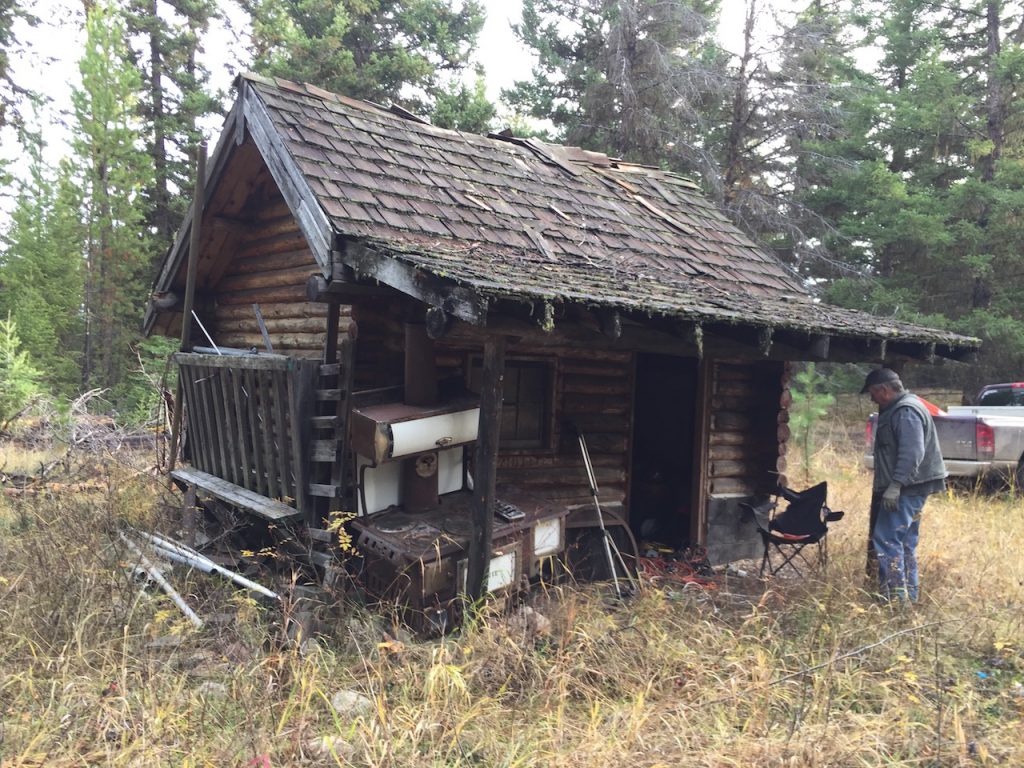 We have been busy getting the little cabin ready for this winter, it has been cleaned out, the area around the cabin cleaned up, some trees taken down, a new roof put on and a wood stove to keep us warm when we snowmobile up in the winter.




The biggest task other than cleaning up and eradicating the packrats from the inside of the cabin and the roof was to replace the roof.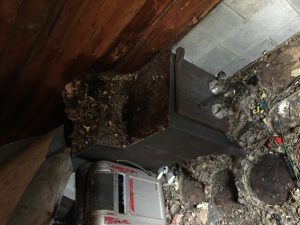 With the cabin being out in the bush and not used for some time, the packrats had taken over.  They built a nest in the wood stove that was left in the cabin and in the roof.
So the first thing to do was to get rid of them.  Clearly the best way to do that is to get rid of their nests and make the cabin varmint proof.
Not only did we have to critter proof the place, but had to remove anything those nasty pests got onto, and wash everything else.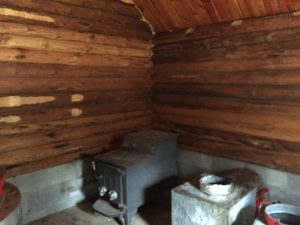 The floor was also ripped out and will be replaced.
When we started pulling up the floor we found a solid concrete floor lined with plastic under the floor…..lucky for us.
When we started cleaning out the inside of the cabin, which had been used to store everything from old heaters, to garden pots, to everything you can imagine.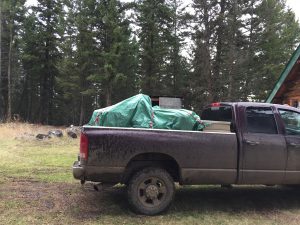 Most of the items inside just got piled into the truck and taken to the dump.
Inside amidst everything else we found a propane furnace and a wood stove that we will be able to use somewhere else.
The wood stove just seems to be to big for this little cabin, so for now we are putting in a small tent stove.  This will keep us cozy warm when up there this winter.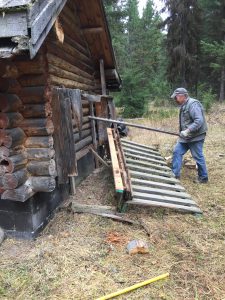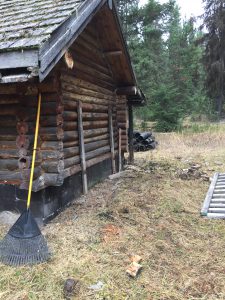 There was a manger attached to the backside of the cabin.  I found out from the previous owners that they keep a cow and this is where they fed it.  I don't think we will be getting cattle anytime soon, but if we do they will have another spot on the 10 acres with a barn.
I will go into detail on some of what we have done in other posts, but here is where we are at so far.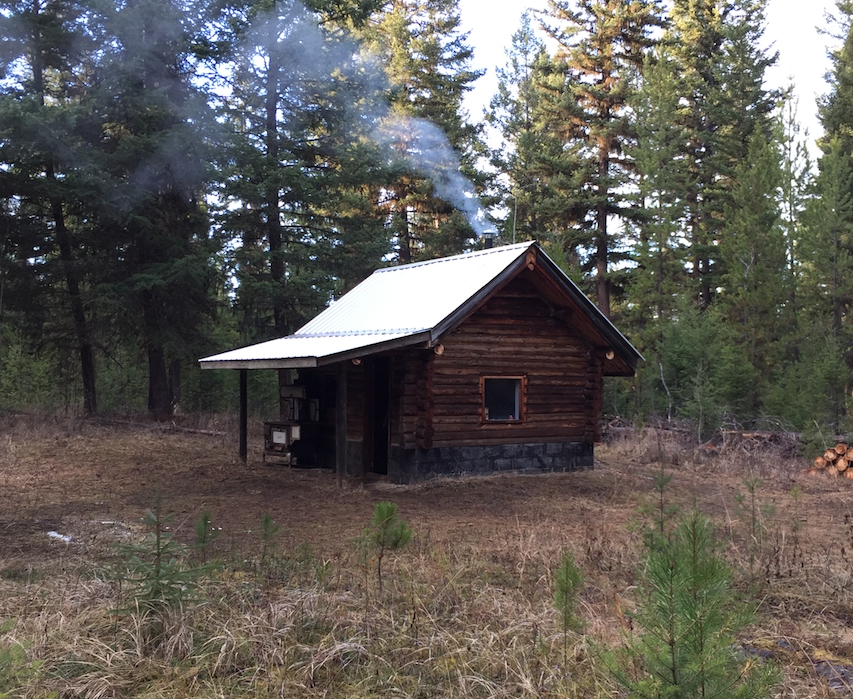 #camping #travel #vanlife #offgridliving #offgridcabinliving #offgridcbin #nature #hiking #bushcraft #nomad #wanderlust #naturephotography #sparring #homestead #survival #tinyhouse #apocalypse #tinyliving #roadtrip #outdoors #tinyhome #minimalism #naturelovers #sustainableliving #offthegrid #camp #travelholic #smallcabin #offgrid #cabininthewoods